Hair removal
Electrical hair removal-Men
Why go for one hair removal method only when you can combine all or some of our salon's hair removal methods to have an individual Permanent Hair Removal plan and a perfect result, while always setting realistic goals?
At Nefer Beauty Salon & Diet Centre, we offer a wide range of hair removal methods, covering every hair, skin and age type at affordable prices. Thus, we cover every possible hair and epidermis (phototype) condition. Choose one or a combination of the effective methods for hair removal and enjoy smooth and soft skin without red marks and irritations.
At Nefer Beauty Salon & Diet Centre,
electrical hair removal is carried out by experienced beauticians, graduates of the Technological Educational Institute.
Ideal for white or very fine or few random dark hairs
Electrical hair removal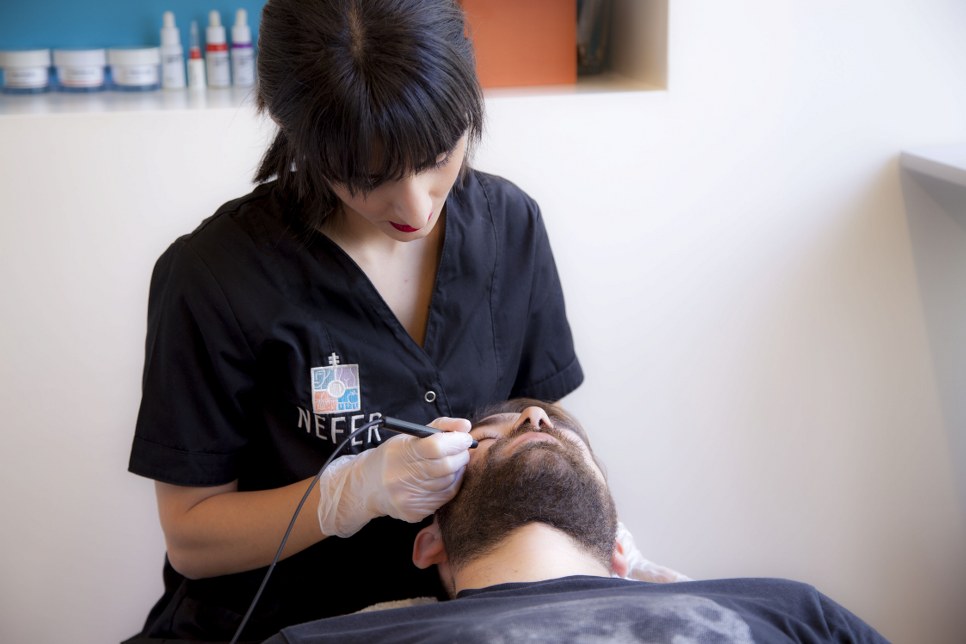 The method is employed using a sophisticated appliance of "painless" electrical hair removal. Compared to older generation electrical hair removal appliances, the feeling of burning and the irritation created have been reduced by 50%.
| | |
| --- | --- |
| ELECTRICAL HAIR REMOVAL PRICE LIST | |
| Disposable needle | 2€ |
| Minimum session | 15€ |
| 5΄ Electrical hair removal | 19€ |
| 10′ Electrical hair removal | 25€ |
| 15΄ Electrical hair removal | 35€ |
| 20΄ Electrical hair removal | 39€ |
| 30΄ Electrical hair removal | 49€ |
| 60΄ Electrical hair removal | 69€ |