Beauty
Eyebrows
At Nefer Beauty Salon & Diet Centre, you can get flawless and symmetrical eyebrows with eyebrow hair removal using bee wax & tweezers. If the hair on your eyebrows starts to whiten, eyebrow dyeing will make it more intense again.
WELL - SHAPED EYEBROWS
Eyebrow shaping with wax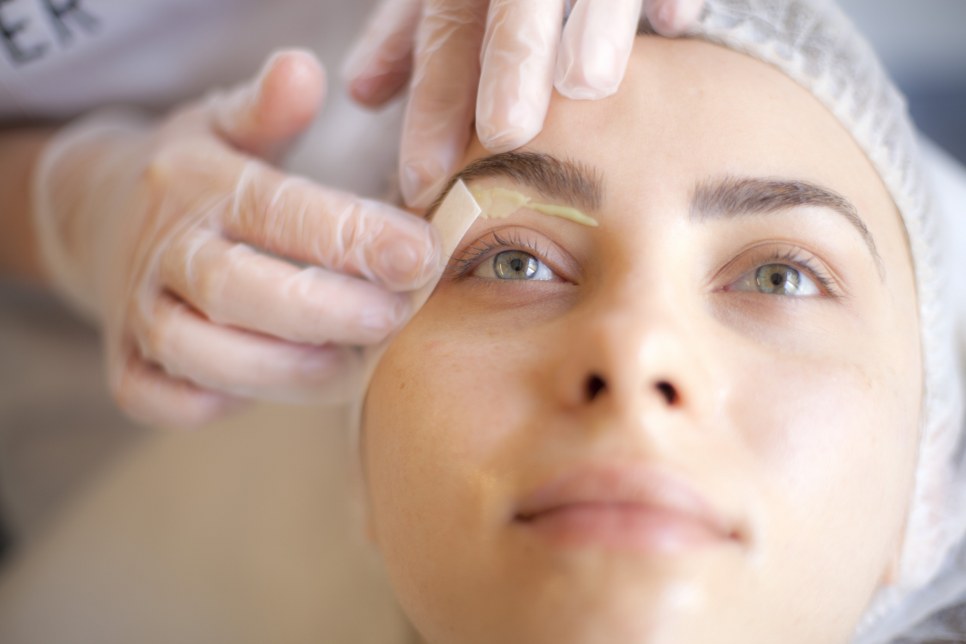 Shapely eyebrows emphasize facial features and provide harmony. We take into account your age, style and facial features in order to clear your eyebrows from unnecessary hair and give a symmetrical eyebrow shape.
At Nefer Beauty Salon & Diet Centre, eyebrows are shaped using wax and the hair residues are removed with tweezers.
Cost: 8€
Duration of session: 15 minutes
for a more intense eyebrow colour with white or blonde hairs
Eyebrow tinting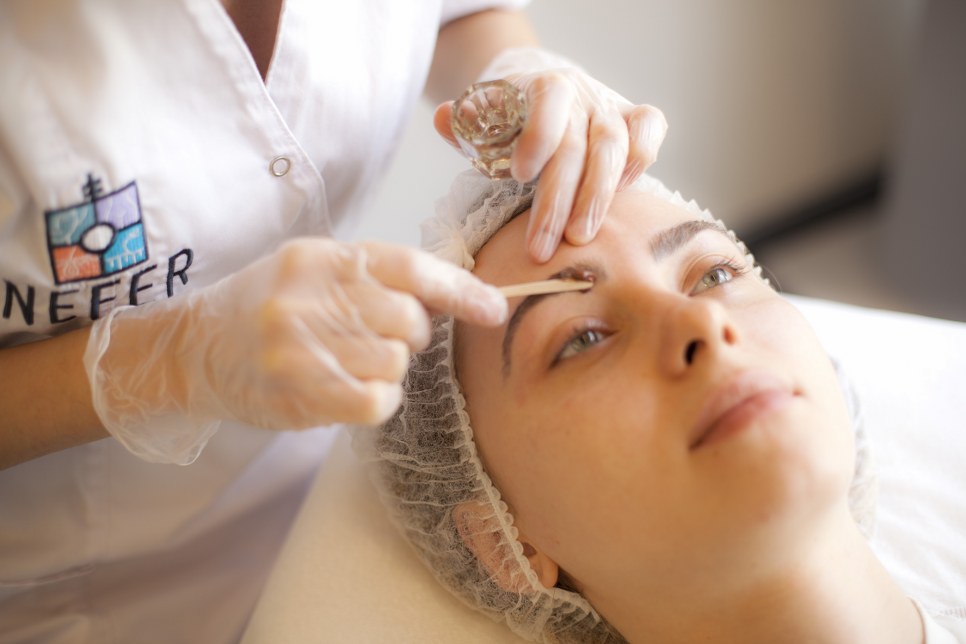 In addition to shapely eyebrows, their shade also plays an important role. Eyebrow Tinting naturally accentuates very blond or white hair. The result lasts for 1 – 2 months.
The eyebrow tint is specially designed to avoid irritating the surrounding area of ​​the eyes. Its composition is mildly acidic and pigmented. There are shades for most cases, so the end result is very natural and in tune with your features.
Cost: 15€
Duration of session: 20 minutes