Hair removal
Enzyme hair removal-Men
One of the great advantages of enzyme hair removal is its ability to reduce existing hair growth in hormone-dependent areas (e.g. back, chest, belly, face) where waxing exacerbates it.
At Nefer Beauty Salon & Diet Centre,
we suggest & offer a combination of hair removal methods to have better results for permanent hair removal!
HAIR REMOVAL WITHOUT WORSENING THE HAIRS
Enzymatic hair removal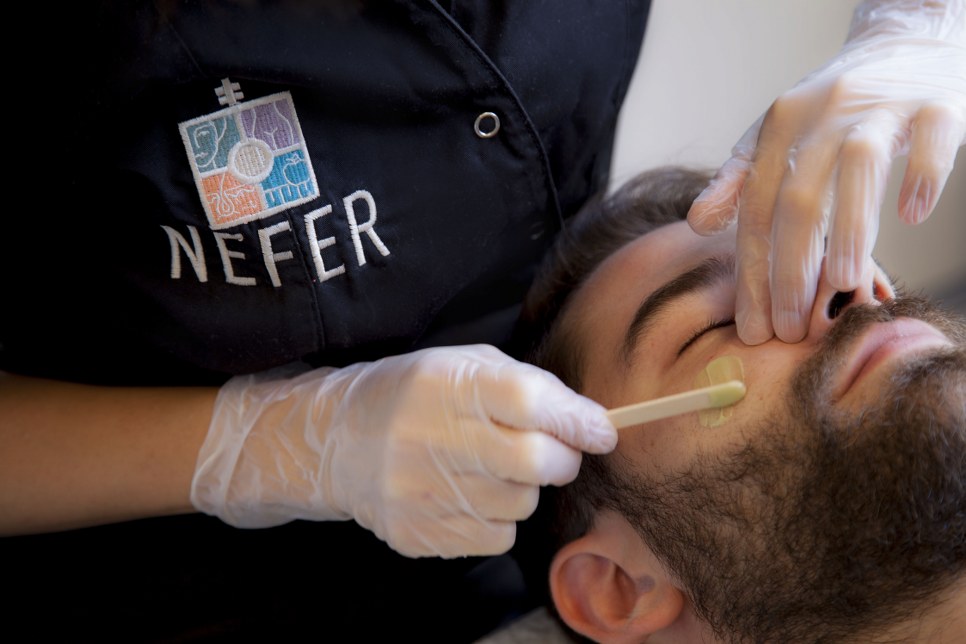 It achieves gradual hair reduction up to 30% for dark hair and up to 50% for bloom.
How is enzyme hair removal done?
– Disinfection of the area to be treated
– Bee waxing
– Application of enzyme (chymotrypsin, papain, bulbaine etc.) Enzymes have keratolytic properties. When applied to de-haired skin, they penetrate into the de-haired follicle and destroy the regenerating hair cells.
– Application of a healing and antiseptic product
– Covering and antiphlogistic product
Hair removal

ENZYMIC
Face
 29€
½  Face
 21€
Neck
 19€
Legs
 55€
½ legs
 29€
Hands
 19€
Armpits
 15€
Belly
 19€
Waist
 15€
Back
 29€

HAIR REMOVAL PACKAGES (WAX/ENZYME)

Leg waxing
 29€ / *25€
Leg waxing – simple bikini line
 35€ / *30€
Enzyme for Face – Eyebrow
 35€
Enzyme ½  Face – Eyebrow
 25€
Enzyme for Chest – belly
 29€
Enzyme for back – chest – belly
 49€
The * represent the special rates for young people up to 25 years old.