Body Care
Regulation of Back Acne
The skin on our back differs slightly from the rest of the skin because:
It is covered by clothes for most of the time.
It has several sebaceous glands, which are affected by hormones, especially during puberty.
If you do bee waxing or enzyme hair removal, you may see deterioration of acne.
If your back has black spots and acne, in our salon, you can have acne regulation treatments tailored to the area of  your back.
Reduces blemishes and acne scars
Back or Chest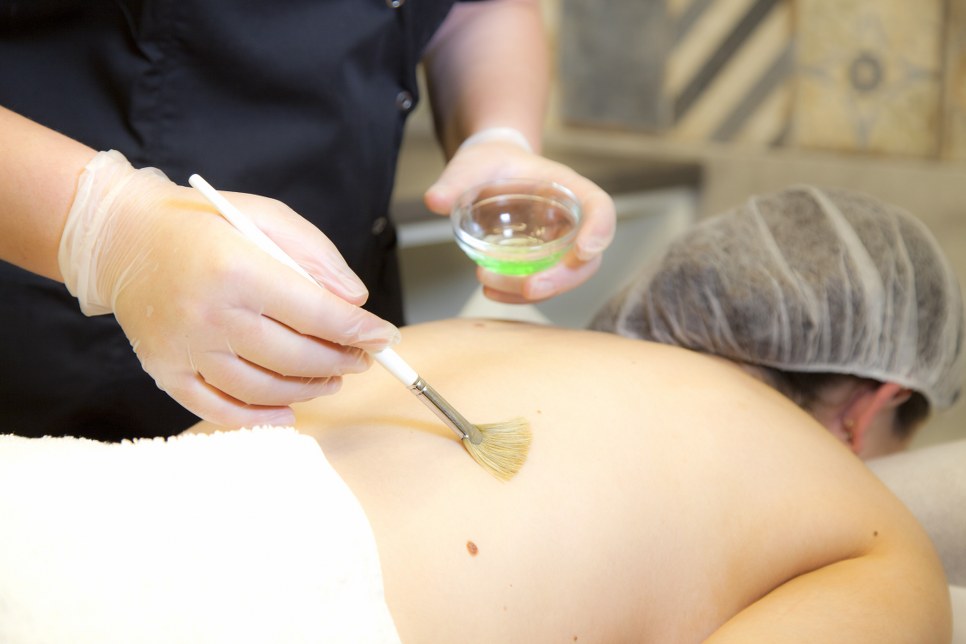 Acne is a condition we usually encounter on the face. However, it does not always stay there, but it can extend to the back, neck and shoulders. At Nefer Beauty Salon & Diet Centre, you can treat back acne and the scars it leaves with Back Peeling for Regulating Oily Skin and Acne with Medik8 products.
It works effectively on the key factors responsible for the development of acne:
Smegma hyper-secretion
Hyper-hornification, i.e. the skin does not renew its surface layer successfully and quickly.
Propionic bacterium of acne
Treatment suitable for those with the following on their back or chest:
Oiliness
Blocked sebaceous glands
Dilated pores
Acne
Treatment stages
Back or chest cleansing using a special antibacterial cleanser, based on exfoliating acids, soap-free and with no skin-irritating sulphates.
Back or chest peeling with bamboo grains
Application of a resurfacing serum with acids, suitable for regulating oily & acne-prone skin on the back or chest.
Salicylic acid has a very good ability to penetrate the sebaceous gland to regulate oiliness from the "root" of the problem.
Αzelaic acid is an antibacterial agent, with anti-inflammatory properties.
Application of a booster – serum with Retinol
Μask to soothe the skin from acids. With moisturising, soothing and regenerating action. Enriched with moisturising hyaluronic acid and zinc.
Regenerating – Moisturising cream on the back area
Information you need to know after a Peel session
Mild redness and skin irritation may occur after the session.
Mild exfoliation can occur the day following the Peel and may last for 1 – 4 days.
You can resume your normal activities immediately. The skin does not need downtime.
For the treatment to be comprehensive, it must begin with the appropriate soothing products at home at least 10 days in advance and  it continues during the sessions at Nefer Beauty Salon & Diet Centre.
After the sessions, the results are maintained at home with the appropriate products recommended by the Nefer Beautician.
Although you should always wear sunscreen on your face, neck and chest, especially for Peel sessions, you must wear sunscreen. In particular, sun exposure should be avoided 10 days before the treatment and for 1 month after the last session.
Medik8's Facial & Body Treatments have been carefully curated to reshape your skin. What makes Medik8's treatments qualitative and distinctive are:
Immediate and visible results
Zero recovery time
Minimal skin irritation
Maximum power formulas
Bioavailable products
Peels are packaged in single doses so their composition stays unchanged
Products are Paraben-free and no preservatives are added
Cost: 69€
Duration: 50′
Offer: In 4 sessions, the 5th FREE OF CHARGE
Frequency: 4 – 12  sessions (every 7 – 10 days)
Necessary treatment for those with blackheads on the back and on the chest
Back or Chest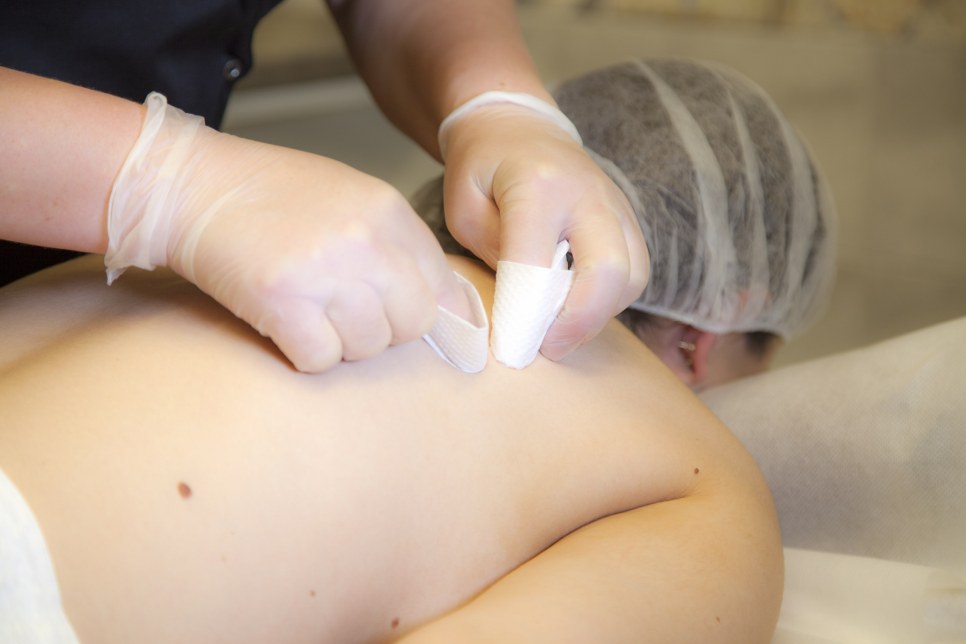 Treatment stages
Skin cleansing
Peeling (a peeling treatment with fruit acids is offered for free – in winter months only)
Application of a special product to better prepare the skin in order to facilitate smegma removal.
Removal of smegma
Back or Chest Mask to regulate oiliness
Cost: 65€
Duration: 90΄ – 120΄
Frequency: 1 – 4 times/year